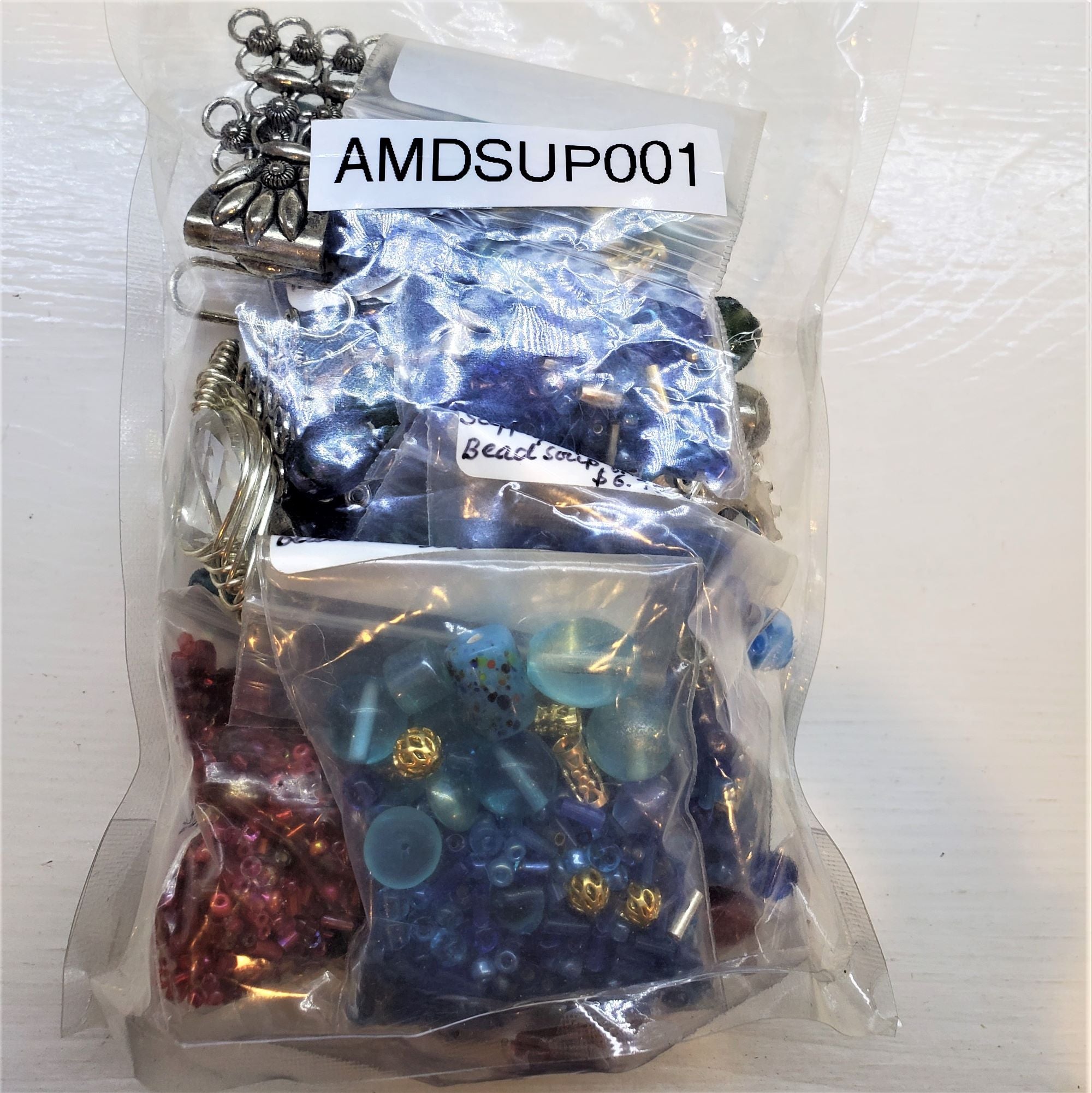 Vintage Jewelry Making Supplies and Materials Storage Cleanout
This is an opportunity for all who would like to start to making jewelry yourselves as I will be offering online  wire sculpting classes here on my website soon.
I am cleaning out my jewelry making supply storage here!!~ So, I am offering enthusiasts the opportunity to get a nice variety of old stock vintage glass beads, findings and other jewelry making supplies in a bulk lot from way back when when I first started in 2004.
You get a padded hot pink envelope (which I use to send out your orders)  full of goodies for just $35 plus the shipping is FREEE.  You also get handmade components from me which are included in every bag as another FREEBIE. It's a great deal. Boxes weight between 10 oz and 1lb per box as seen in pictured.  Each bag will be a bit different so its a mystery of beads , materials and handmade components and a total surprise.  Only Available in the US.  Free First Class Shipping with Coupon Code BEADS
It's Here Now